Gothic Beauty Magazine Looking For Writers
From Gothic Beauty Magazine:
We are looking to add a new writer to our team!
We have a Staff Writer position open and are looking for someone familiar with the genre, with prior fashion writing and reviewing (product, cosmetics, music, books) experience. The applicant must have good interviewing skills, be motivated and able to work with deadlines. The applicant must have Skype, reliable internet access, and basic knowledge of Microsoft Word and Photoshop.
4 year English / Journalism degree or 5 years experience preferred.
This is a freelance writing position.
Please send resume along with three writing samples (please do not include fiction or poetry) to:
writers@gothicbeauty.com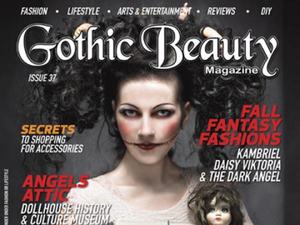 http://www.GothicBeauty.com